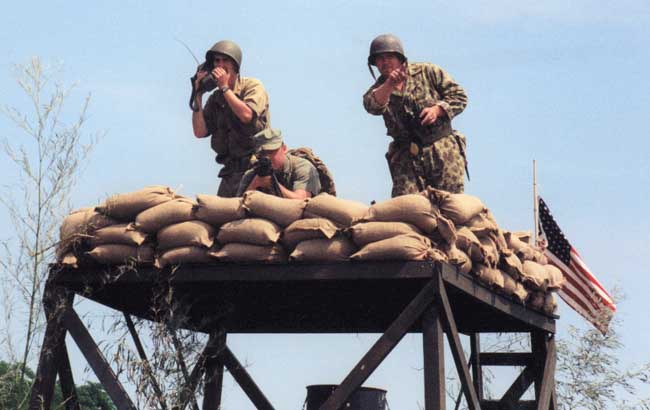 Enemy sighted....OPEN UP!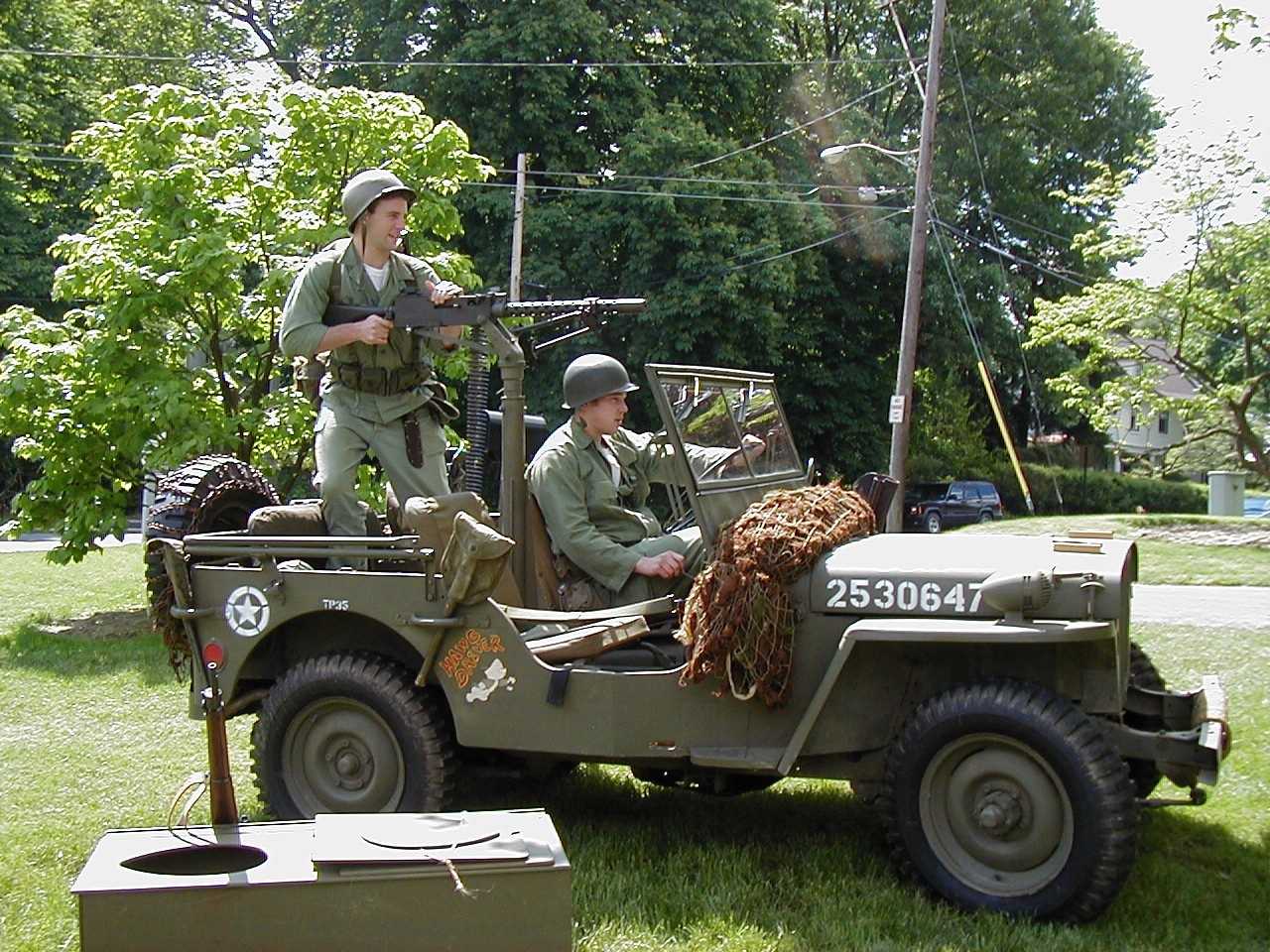 Pvt. Walter and Pvt. Doyle get ready to move out.
The tools.
Everyone into the motar pit for story time.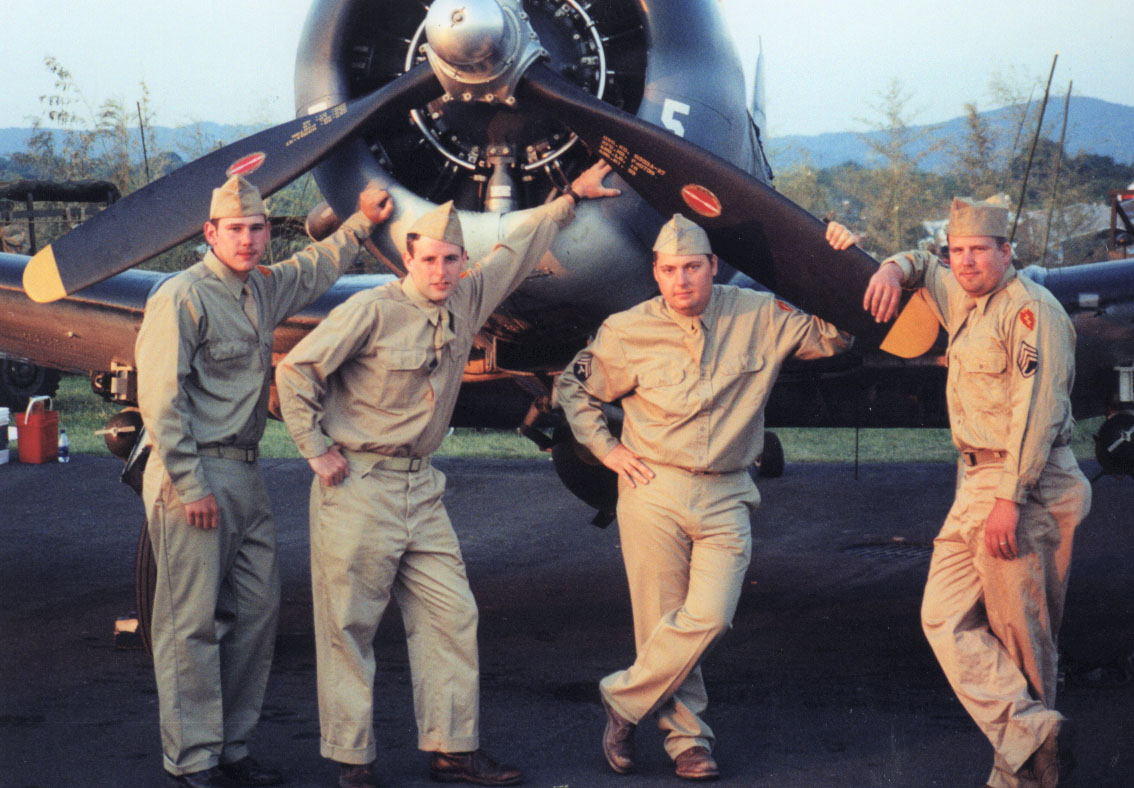 All dressed up.....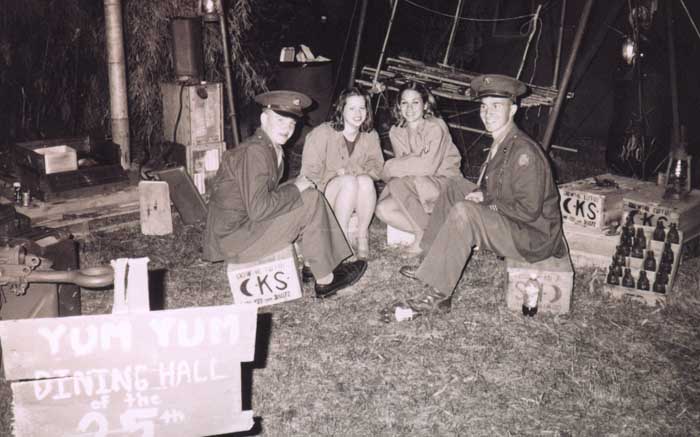 Pvt. Huber and Cpl. Gisi working it.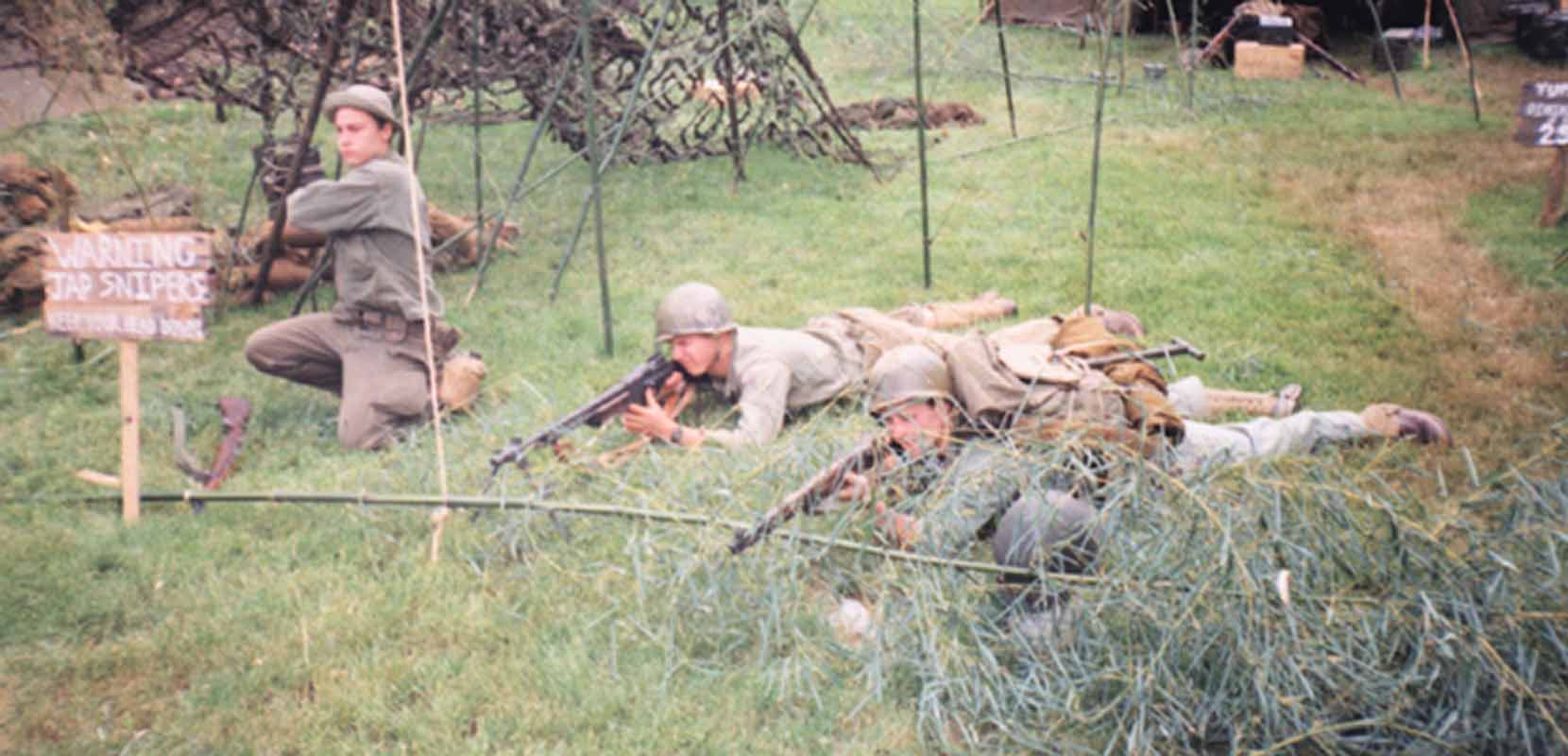 Holding the line.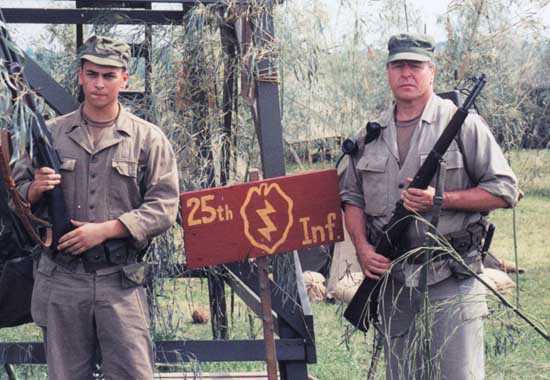 25th Division camp tour guides.
Meet the "Pack".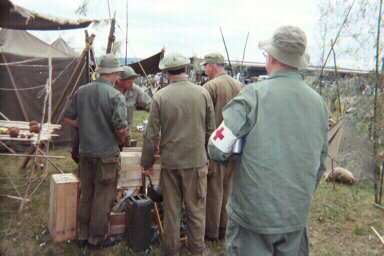 Chow!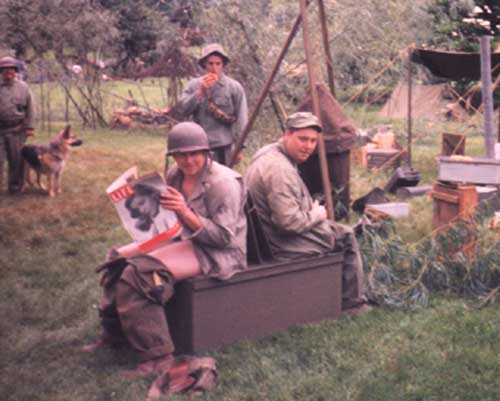 When you got to go, you got to go.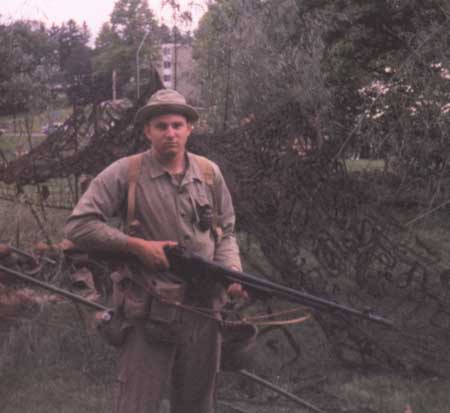 Pvt. Titus has a nice rifle.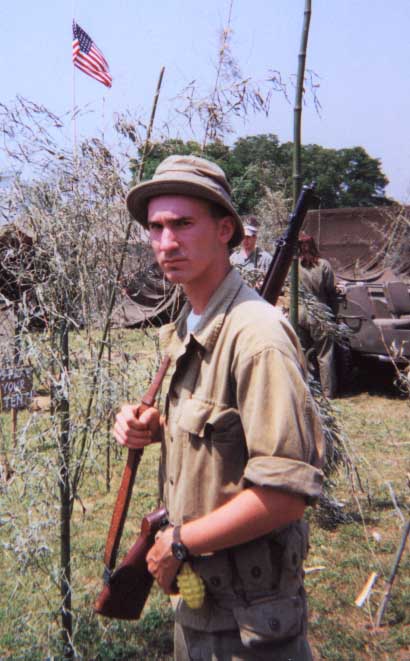 Cpl. Gisi looking menacing.
Fire in the hole!